Indeed, Fantasy Gaming is one of the trendy topics with millions of fans and players, all ready to choose different apps and platforms to enjoy gaming experiences all across the nation. With these applications and platforms available, nationwide fans are getting fantastic opportunities to showcase their skills and be the game's important part.
In recent times, fantasy gaming applications have gained immense popularity and success. These platforms are helping players to get a chance to create their fantasy team of the teams that are playing for the tournament and get their scores based on the players live performance and scores.

After a thorough research and an in-depth analysis of all the trends and stats, here are Top 10 Fantasy Sports Platforms across India:
Dream 11 –
India's biggest fantasy sports application, Dream11 has six crore + nationwide users. In April 2019, Dream 11 also entered the Unicorn club, being the first-ever Indian gaming company to achieve this. Bhavit Seth and Harsh Jain found Dream 11 in 2008, aiming to redefine how nationwide fans engage with the sports.
One of the platform's founders is also the founding chairman of IFSG (Indian Federation of Sports Gaming), a self-regulatory body, aiming to protect consumers' rights and interests in the gaming and sports sectors. With the launch of the first Freemium singles in fantasy sports in 2012, Dream 11 experienced a boost in its growth.
Halaplay –
The daily fantasy sports application, Halaplay, is there for nationwide sports enthusiasts. This game involves money–based fantasy gaming, and the players can also win some real money as cash rewards in it. Halaplay offers nationwide players an opportunity to play the fantasy leagues for Football, Kabaddi, and Cricket.
Saurav (CEO), Aman Kesari (Product Chief), Ananya Singhal (Operations Chief), and Prateek Anand (Financial Chief) found Halaplay, and the Company's operations then launched in January 2017. As a startup, Halaplay Technologies Pvt. Ltd., is based out of Mumbai, India, and it recently secured some investments from Delta Corp Ltd. and Nazara Technologies Ltd.
11wickets.com –
11Wickets is one of the most popular and fastest-growing sports game platforms for the nation. Ability Games Pvt. Ltd., founded 11Wickets in 2018 and the gaming platform is mainly there for nationwide Football and cricket fans.
Ability Games is an independent game development and research company that mainly focuses on cutting-edge technologies. It is among the most popular firms in the gaming and esports sector.
Mobile Premier League (MPL) –
Galactus Funware Technology Pvt. Ltd. developed this Bangalore-based e-sports platform, MPL, and launched the application for nationwide fans in September 2018. Players of the gaming platform mainly use their gaming skills to win real money-based rewards across 30+ games.
MPL is multiple gaming platforms with some popular games, like ludo, carom, pool, fruit chop, and many more. Additionally, the famous Indian cricketer Virat Kohli is the platform's brand ambassador.
The platform players must first choose the game of their desired skills and interests and join any ongoing live or upcoming tournament. Further, the players compete with each other, and then the winners receive the shares from the prize pool. The winning amount gets added up instantly to the player's wallet, and the players can then withdraw it into their bank and Paytm accounts.
Fanfight –
Akhil Suhag found FanFight, a fantasy sports gaming platform, in May 2016. The platform is based out of Hyderabad, India, and is a league based application that hosts the large-scale gaming leagues for Football and Cricket. Presently the application has more than 60 lakh downloads and a userbase of more than 4 lakh people.
The users chooses a fixture from the game centre in this gaming platform and then chose a cash-based tournament from the listed contests. The applications also secured a position among the silver members of the Federation of Indian Fantasy Sports.
Cricplay –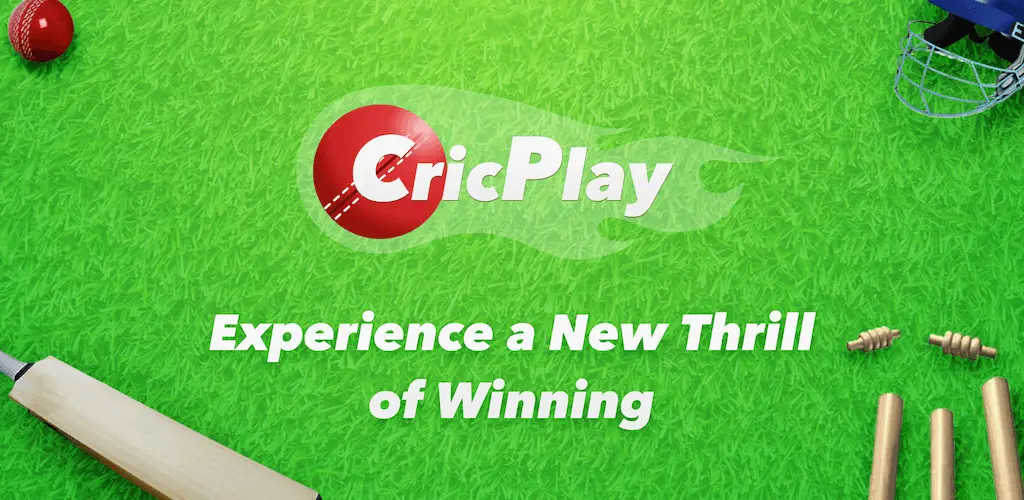 The latest free fantasy game and sports application of India, Cricplay, is one of the fastest-growing and most popular fantasy league games. The platform already has acquired more than 6 million downloads and is available as both website and app versions. The application's brand ambassador is Gautam Gambhir, and the media campaign that this Indian cricket player promotes is "Ab India Khelega."
It is a free to play gaming application with an array of three facilities, including the Fantasy gaming leagues, the daily game predictions, and the challengers' leagues.
MyTeam11 –
Among the list of nationwide fantasy sports applications, MyTeam11 is one of the leading competitors. In 2016, Sanjit Sihag and Vinit Godara launched this amazing application from the pink city of India, Jaipur, Rajasthan. The app presently has a broader user base of around 15 million users and is still growing in the industry.
MyTeam11 also secures a position among the platinum members of the Federation of Indian Fantasy Sports (FIFS). This leading application presently offers five significant sports for users, including handball, basketball, football, baseball, and cricket.
Fancy 11 –
Fancy 11 is India's fastest growing Fantasy sports application that connects several sports enthusiasts worldwide to convert their dreams into exciting realities. Presently this app has around 100 thousand + global downloads and is one of the most popular platforms with attractive and satisfying UI and UX.
This sports application currently offers three major sports for the players, including Football, kabaddi, and cricket. This app also secures a position in the list of silver members of the Federation of Indian Fantasy Sports.
Sport Junki –
Sports Junki, a Bronze member of the Federation of Indian Fantasy Sports, is India's newest member in the industry of fantasy games and sports applications.
Sports Junki started its development in October 2019, from Jaipur, Rajasthan, the app launched for nationwide fans on 11th March 2020 and is presently dedicated to cricket. The app also aims at adding some more sports shortly for satisfying fans across the nation.
My11Circle –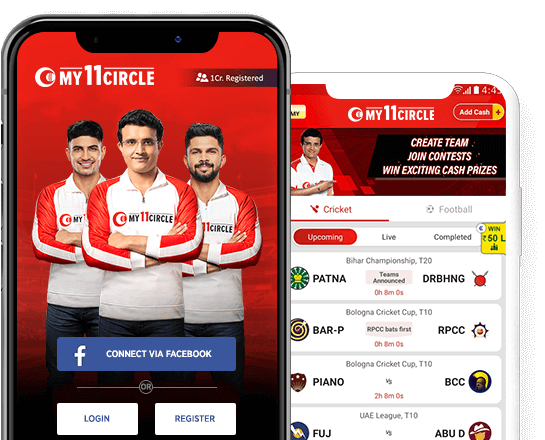 Play Games24x7 Pvt. Ltd. owns and operates My11Circle, a prominent online fantasy gaming platform for nationwide cricket fans. It is the best app for fans who love exhibiting their analytical skills and cricket knowledge.
My11Circle is also a Federation of Indian Fantasy Sports' silver member. Found in 2006 by Bhavin Pandya and Thampy Trivikraman, My11Circle's parent firm, Games24x7, has the famous cricketer Saurav Ganguly (DADA) as its brand ambassador. This app has more than 50 lakh + users with a review section of some varied experience reviews.
Conclusion –
FIFS (Federation of Indian Fantasy Sports) is the significant regulatory body for Indian fantasy sports and games. The founding members of the body include the popular fantasy gaming application, Dream11, which is also the nation's first fantasy gaming startup.
FIFS is a group of several fantasy applications, and it mainly includes 29 members having Silver and Platinum members